Dora Fahy
As part of the Basketball Ireland licensing system Coaching Licenses will be awarded for different periods based on what level of coach you are.
Introduction to Coaching Course – 3 Year License
Level 1 Course – 3 Year License
Level 2 Course – 4 Year License
Level 3 Course – 5 year License
In order to renew your license, all coaches must partake in some form of Continued Professional Development (CPD) during the period of your license. CPD will receive a certain amount of credit in a points system that will go towards renewing your license.

You will be awarded CPDpoints for engaging with different pieces of content in Helpside and you will be able to track your CPD progress.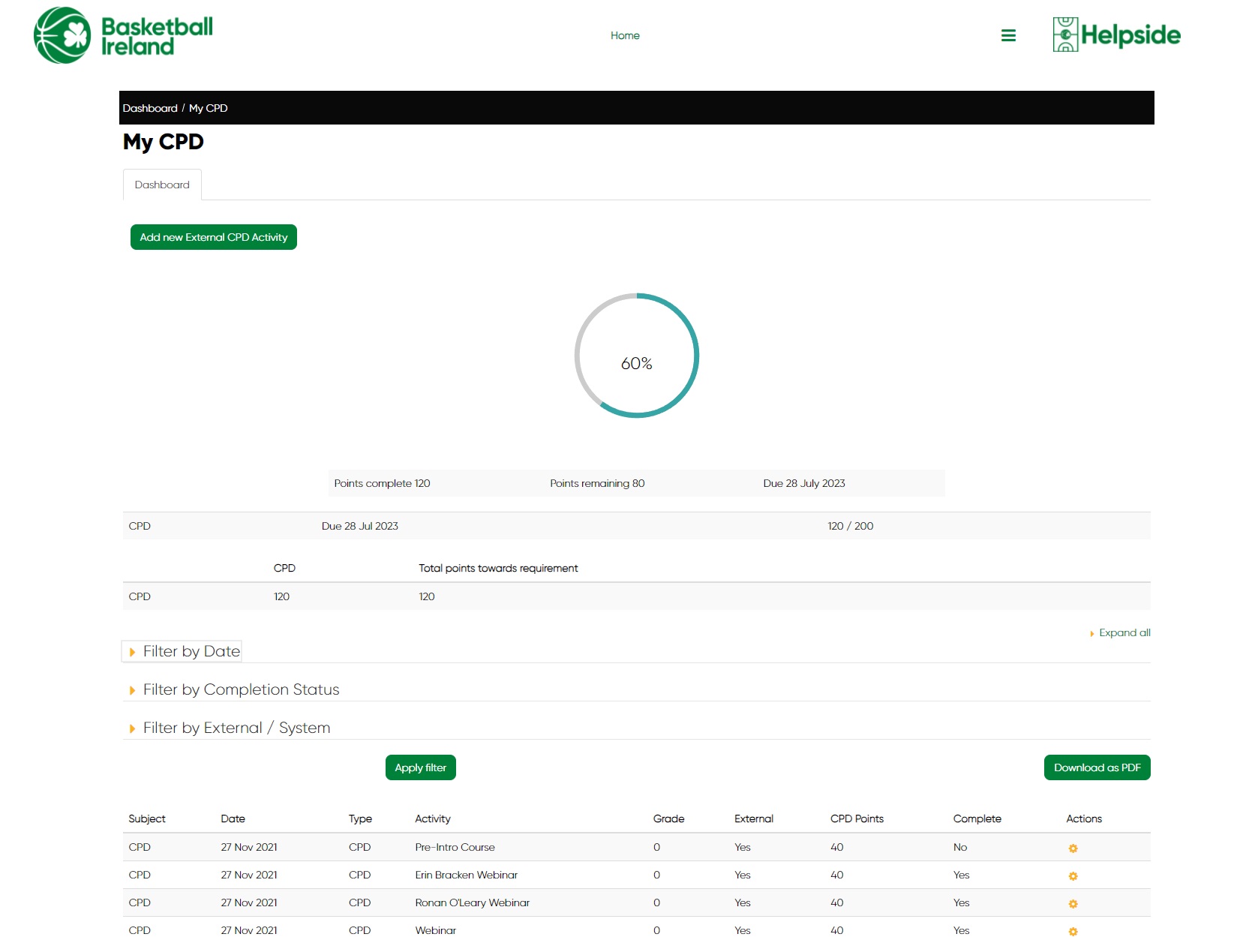 Last modified: Wednesday, 30 August 2023, 5:59 PM